SPA LINE
Peptide-based cosmetics for body and hair care
SPA-procedures, which got their name from the abbreviation of the Latin phrase sanitas per aquam (health through water), have a beneficial effect on the nervous system, help to cope with stresses which provoke muscle tension, stimulate blood circulation, promote the elimination of toxins and improve metabolism.
SPA LINE® peptide series have made it possible for you to have SPA-care at your own home. The line of professional body and hair care products, which was created with due account for the modern trends and the latest innovative technologies in the field of SPA-cosmetology, includes a shampoo and conditioner for all types of hair with peptides, a cream mask for hair with peptides, a cream soap with peptides, a hand-made anti-age soap, a caring soap, and mesothelial products for baths with essential oils. The composition of SPA LINE series products includes peptides from vessels, cartilage and thymus, Neovitin bioantioxidant complex and Activitin bioflavonoid complex.
These are highly active cosmetic products that will help to restore your skin's wellgroomed, fresh and well-rested look, and make your hair young, strong, shiny and soft again. SPA LINE products erase age-related changes, relieve inflammation, normalize metabolic processes and blood flow, increase the natural protective functions of the body. Due to the presence of highly active peptides in the composition of the cosmetic products, the process of natural cellular regeneration starts, the elasticity of the skin and hair improves, and they regain their radiance.
The advantage of peptides included in the formula of SPA LINE products is that they are equally effective for the skin and hair not only as routine care but also in emergency conditions. This means that they work effectively in any, even the most aggressive conditions! They play an extremely important role in the restoration of the full functioning of cells, and, in addition, their most important advantage is their high antioxidant activity. These peptides are excellent conductors of active substances from cosmetics to skin cells and hair follicles: they pass signals to the cells and trigger their fast recovery. Peptide molecules are so small that they easily penetrate into the deepest layers of the skin and hair, stimulating the production of all the necessary active substances.
Modern peptides included in the cosmetic products of SPA LINE series not only help to make your hair healthy and strong, but also successfully cope with the problem of hair loss. They have demonstrated especially beneficial results when used in the form of masks and balms, as these highly active substances act directly on the hair follicles. For example, peptides of cartilage and thymus stimulate the synthesis of collagen and relieve microinflammation in the scalp, which greatly contributes to hair volume improvement and maintaining its thickness. And the first results can be seen in a couple of weeks!
The best effect is achieved by the use of products in which peptides act in combination with valuable oils, algae and plant extracts, as well as with various vitamin complexes.
We also need to mention that SPA LINE hair products are enriched with proteins. Milk proteins are specific protein complexes and milk whey. They have moisturizing, softening and regenerating properties. Milk proteins are also rich in amino acids, which makes the skin smooth, nourishes it and eliminates peeling.
When contacting the skin, milk proteins begin to act immediately. They improve collagen synthesis and renew the epidermis, have antimicrobial and antiviral effects, enrich the skin with nutrients, and increase its immunity.
Wheat proteins retain moisture in the deep layers of the hair by forming an invisible film on its surface, neutralize the action of free radicals, and are effective as a conditioner. Hydrolyzed wheat proteins reinforce the hair structure, providing a more stable caring effect.
SPA LINE body and hair care products do not contain parabens, sulphates, or dyes and do not cause allergies. They were developed on the basis of the cutting age achievements of the cosmetic industry, and the recipes include natural components. This combination helps you achieve a perfect, well-groomed appearance and the sense of inner harmony.
SPA LINE for Body and Hair Care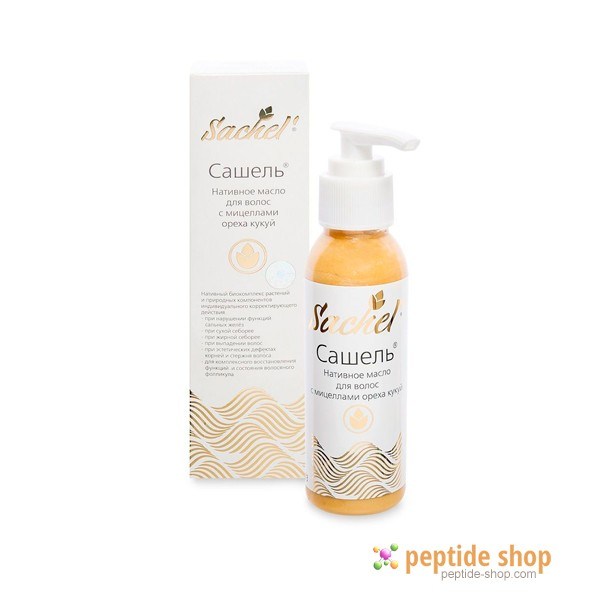 Native oil for hair care. Micelles...
Contains a complex of micelle...